May 7, 2014 -

8:00pm

to

10:00pm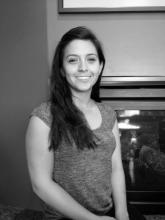 Valley Fever Seminar Series presents:
Sarah M. Rios
Doctoral Candidate, UC Santa Barbara
"Valley Fever: Racial Disparities and an Environmental Health Crisis"
While research shows that Valley Fever is an illness caused by climate warming, we know little about why African American and Latino men are more likely to acquire and die from the disease.  We also know less about why incarcerated men of color in the Central Valley prison facilities and Mexican farmworkers are especially vulnerable. Given the generally accepted premise of Valley Fever being a race neutral environmental disease, this sociological study explores how race, gender, and powerful industries come together in the Central Valley to shape the disproportionate environmental health risks for non-white groups. Furthermore, this study analyzes the collateral consequences of Valley Fever that vulnerable groups like farmworkers and incarcerated men experience.
Sarah Rios is a doctoral candidate in the Sociology department at the University of California, Santa Barbara. Her research project examines how race and gender, geography, and powerful industries shape the environmental health risk of Valley Fever for certain non-white groups in the Central Valley.  Originally from Salinas-Watsonville, California, she developed a passion for healthy and sustainable environments after witnessing the effects of mono-agriculture farming on Mexican farmworkers' health. Her other research examines how collective action in farming communities begets social and environmental change. After graduating from California State University Fresno in 2008, she worked for the United Farm Workers Union where she laid the foundation for her future work.  Her broader areas of investigation include studies of race and gender, environmental justice, and rural Latino sociology.
Location
COB 322 (Willow Conference Room)