Paul Almeida
Mobilizing Democracy: Globalization and Citizen Protest
Johns Hopkins University Press
Mobilizing Democracy examines the dramatic upsurge in citizen mobilization over the privatization of the basic social and economic infrastructure in Central America.  From Guatemala to Panama, citizens have organized massive campaigns to protect themselves from the outsourcing of basic consumer necessities of health care, water and sewer services, and other utilities such as electricity and telecommunications.
Almeida documents campaigns of doctors, health care workers, and patients that mobilized tens of thousands of citizens in Panama and El Salvador to prevent the privatization of the state-sponsored public health care and medical systems.  He also demonstrates how NGOs, women's groups, environmentalists and other civil society organizations mobilized equal numbers of citizens in Honduras and Nicaragua to halt the selling off of state-managed water services to private international interests.
The study provides a template for how community level groups successfully mobilize to maintain access of basic public goods and health care that became available through the expansion of the welfare state in the twentieth century and that are increasingly under threat in the twenty-first century with the contraction of state commitments to social citizenship.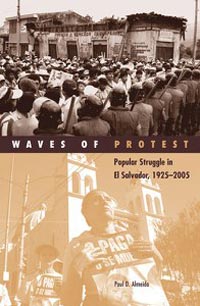 Waves of Protest: Popular Struggle in El Salvador, 1925-2005
One of the first longitudinal studies of collective resistance in the developing world,& Waves of Protest examines large-scale contentious action in El Salvador during critical eras in the country's history.
Providing a compelling analysis of the massive waves of protests from the early twentieth century to the present in El Salvador, Paul D. Almeida fully chronicles one of the largest and most successful campaigns against globalization and privatization in the Americas. Drawing on original protest data from newspapers and other archival sources, Almeida makes an impassioned argument that regime liberalization organizes civil society and, conversely, acts of state-sponsored repression radicalize society. He correlates the ebb and flow of protest waves to the changes in regime liberalization and subsequent de-democratization and back to liberalization.
Almeida shows how institutional access and competitive elections create opportunity for civic organizations that become radicalized when authoritarianism increases, resulting at times in violent protest campaigns that escalate to revolutionary levels. In doing so, he brings negative political conditions and threats to the forefront as central forces driving social movement activity and popular contention in the developing world.
Paul D. Almeida has provided a first rate pioneering analysis of the impact of state repression and political controls on popular political action.
—J. Craig Jenkins, Ohio State University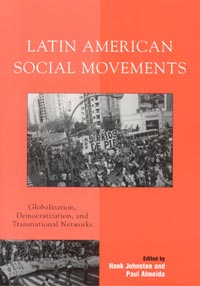 Latin American Social Movements
Rowman & Littlefield Publishing Group
The two current trends of democratization and deepening economic liberalization have made Latin American countries a ground for massive defensive mobilization campaigns and have created new sites of popular struggle. In this edited volume on Latin American social movements, original chapters are combined with peer-reviewed articles from the well-regarded journal Mobilization.
Four sections represent major themes in Latin American social movement research. An introductory section is followed by one discussing large-scale collective action by civil society against economic liberalization policies. The third section focuses on democratic transition in the context of neoliberalism. The fourth section examines two important cases of women's empowerment through protest mobilization, while the final section includes case studies on the strategic mobilization of Latin American movements.
The volume includes original chapters on the Madres de Plaza de Mayo movement in Argentina and the Zapatista movement in Chiapas, Mexico. Also included in its coverage of the region's major movements are los piqueteros and antisweatshop labor organizing. This is the first study to focus closely on the related issues of neoliberal globalization, democratization, and the workings of transnational advocacy networks in Latin America.
Roger C. Bales
Chemical Exchange Between the Atmosphere and Polar Snow
Polar ice cores have provided tremendous advances in our knowledge of past climate change. They also contain an archive of geochemical data, which can certainly delineate some of the forcing factors that govern climate change. However, our ability to interpret these data is severely curtailed by lack of knowledge of the processes governing the transfer of chemical species from the air to the snow.
This book outlines the potential and problems of ice core chemistry and discusses the processes involved in air-snow transfer. It gives the state of current knowledge and an agenda for future research.
Irenee R. Beattie
The Structure of Schooling (Readings in the Sociology of Education, Second Edition)
This second edition of The Structure of Schooling: Readings in the Sociology of Education draws from classic and contemporary scholarship to examine current issues and diverse theoretical approaches to studying the effects of schooling on individuals and society. This engaging reader exposes students to examples of sociological research on schools with a focus on the school as community. It covers a wide range of issues, including the development and application of social and cultural capital; the effects of racial segregation and resource inequality on student outcomes; the effects of tracking; the role of gender, class, and race in structuring educational opportunity; the effects of schooling on life course outcomes; the significance of a school's institutional environment; and the sociology of school reform movements.
Nancy Burke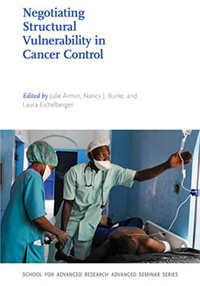 Negotiating Structural Vulnerability in Cancer Control
What can case studies about the lived experiences of cancer contribute to an interest in the concept of structural vulnerability? And can a consideration of structural vulnerability enhance applied anthropological work in cancer prevention and control? To answer these questions the contributors in this volume explore what it means to be structurally vulnerable; how structural vulnerabilities intersect with cancer risk, diagnosis, care seeking, caregiving, clinical-trial participation, and survivorship; and how differing local, national, and global political contexts and histories inform vulnerability.
These case studies illustrate how quotidian experiences of structural vulnerability influence and are altered by a cancer diagnosis at various points in the continuum of care. The case studies examine cancer as a set of diseases and biosocial phenomena. The contributors utilize insights gained from studies on cancer to extend structural vulnerability beyond its original conceptualization to encompass spatiality, temporality, and biosocial shifts in both individual and institutional arrangements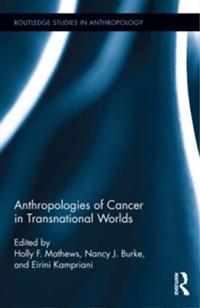 Anthropologies of Cancer in Transnational Worlds
Cancer is a transnational condition involving the unprecedented flow of health information, technologies, and people across national borders. Such movement raises questions about the nature of therapeutic citizenship, how and where structurally vulnerable populations obtain care, and the political geography of blame associated with this disease. This volume brings together cutting-edge anthropological research carried out across North and South America, Europe, Africa and Asia, representing low-, middle- and high-resource countries with a diversity of national health care systems. Contributors ethnographically map the varied nature of cancer experiences and articulate the multiplicity of meanings that survivorship, risk, charity and care entail. They explore institutional frameworks shaping local responses to cancer and underlying political forces and structural variables that frame individual experiences.
Of particular concern is the need to interrogate underlying assumptions of research designs that may lead to the naturalizing of hidden agendas or intentions. Running throughout the chapters, moreover, are considerations of moral and ethical issues related to cancer treatment and research. Thematic emphases include the importance of local biologies in the framing of cancer diagnosis and treatment protocols, uncertainty and ambiguity in definitions of biosociality, shifting definitions of patienthood, and the sociality of care and support.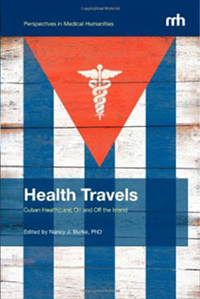 Health Travels: Cuban Health(care) On and Off the Island (Perspectives in Medical Humanities)
Perspectives in Medical Humanities
This collection of essays challenges static and binary discourses regarding the Cuban healthcare system, bringing together papers that paint a nuanced and dynamic picture of the intricacies of Cuban health(care) as it is represented and experienced both on the island and around the world.
Michael Cleary
Methods in Enzymology Vol. 448: RNA Turnover in Eukaryotes: Nucleases, Pathways and Analysis of mRNA Decay
In the last several years there has been an explosion in the ability of biologists, molecular biologists and biochemists to collect vast amounts of data on their systems. This volume presents sophisticated methods for estimating the thermodynamic parameters of specific protein-protein, protein-DNA and small molecule interactions.
Robin Maria DeLugan
Reimagining National Belonging: Post-Civil War El Salvador in a Global Context
Reimagining National Belonging is the first sustained critical examination of post–civil war El Salvador. It describes how one nation, after an extended and divisive conflict, took up the challenge of generating social unity and shared meanings around ideas of the nation. In tracing state-led efforts to promote the concepts of national culture, history, and identity, Robin DeLugan highlights the sites and practices—as well as the complexities—of nation-building in the twenty-first century.
Examining events that unfolded between 1992 and 2011, DeLugan both illustrates the idiosyncrasies of state and society in El Salvador and opens a larger portal into conditions of constructing a state in the present day around the globe—particularly the process of democratization in an age of neoliberalism. She demonstrates how academics, culture experts, popular media, and the United Nations and other international agencies have all helped shape ideas about national belonging in El Salvador. She also reveals the efforts that have been made to include populations that might have been overlooked, including indigenous people and faraway citizens not living inside the country's borders. And she describes how history and memory projects have begun to recall the nation's violent past with the goal of creating a more just and equitable nation.
This illuminating case study fills a gap in the scholarship about culture and society in contemporary El Salvador, while offering an "ethnography of the state" that situates El Salvador in a global context.
Evan Heit
Inductive Reasoning: Experimental, Developmental, and Computational Approaches
Without inductive reasoning, we couldn't generalize from one instance to another, derive scientific hypotheses, or predict that the sun will rise again tomorrow morning. Despite the widespread nature of inductive reasoning, books on this topic are rare. Indeed, this is the first book on the psychology of inductive reasoning in twenty years.
The chapters survey recent advances in the study of inductive reasoning and address questions about how it develops, the role of knowledge in induction, how best to model people's reasoning, and how induction relates to other forms of thinking. Written by experts in philosophy, developmental science, cognitive psychology, and computational modeling, the contributions here will be of interest to a general cognitive science audience as well as to those with a more specialized interest in the study of thinking.
Linda S. Hirst
Fundamentals of Soft Matter Science
Soft materials such as liquid crystals, polymers, biomaterials, and colloidal systems touch every aspect of our lives. Not surprisingly, the rapid growth of these fields over the past few decades has resulted in an explosion of soft matter research groups worldwide. Fundamentals of Soft Matter Science introduces and explores the scientific study of soft matter and molecular self-assembly, covering the major classifications of materials, their structure and characteristics, and everyday applications.
Designed for beginners to the field with a basic scientific background, this readable book emphasizes conceptual understanding, minimizing detailed mathematical derivations. Each chapter is dedicated to a different group of soft materials, including liquid crystals, surfactants, polymers, colloids, and soft biomaterials. Each subject is broken down into the essential concepts: material structures and physical characteristics, some simple theoretical ideas, and important experimental methods. The book emphasizes commonly used experimental techniques and practical applications. Full color illustrations and photographs are incorporated throughout to help describe the systems and key concepts.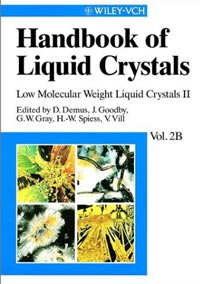 Handbook of Liquid Crystals, Volume 5, Chapters on "Lipid Self Assembly" and "Biomembranes"
The Handbook of Liquid Crystals is a unique compendium of knowledge on all aspects of liquid crystals. In over 2000 pages the Handbook provides detailed information on the basic principles of both low- and high-molecular weight materials, as well as the synthesis, characterization, modification, and applications (such as in computer displays or as structural materials) of all types of liquid crystals.
The five editors of the Handbook are internationally renowned experts from both industry and academia and have drawn together over 70 leading figures in the field as authors.
The four volumes of the Handbook are designed both to be used together or as stand-alone reference sources. Some users will require the whole set, others will be best served with a selection of the volumes.
Paul P. Maglio
Taming Information Technology: Lessons from Studies of System Administrators 
Oxford University Press
Information technology is at the center of modern life. It supports most day-to-day activities: talking on the phone, getting money from an ATM, or working in the office. Whether for work, commerce, or fun, we interact with computers, networks, and databases -- all sorts of information technology. How does it work? Certainly, technological advances helped create this world. But what keeps it running? The answer is people. These people -- computer system administrators -- are the unsung heroes of the modern age. When we notice them, it is only because something went wrong. Small failures can become big problems, and big failures can make news headlines and cost lots of money. But most of the time, things go right, and system administrators are invisible. They work out of sight, down in the data-center, twenty-four hours a day, seven days a week. But how do they keep systems running? And more importantly, how can we help make them better at their jobs?
To answer these questions, the authors of Taming Information Technology set out to study system administrators -- sysadmins, for short. They observed sysadmins in their natural environments, their offices, at the data center, or wherever they worked. The authors took notes, recorded video, interviewed, and, ultimately, put all these pieces together to try to understand what sysadmins do. This book, ten years in the making, is the result. It tells the story of system administration through the narratives of real system administrators. It documents dynamic systems of people and machines, of specialists working together to tame hugely complex information technology infrastructures, developing and adapting their own tools and practices over time to create productive work environments. The authors hope Taming Information Technology will lead the way to a future in which the important work of these IT workers is better appreciated, better understood, and better supported.
Anna V. Song
Community Psychology in Practice: An Oral History Through the Stories of Five Community Psychologists
Routledge: Taylor & Francis Group
Community Psychology in Practice: An Oral History Through the Stories of Five Community Psychologists is a unique examination of how community psychology evolved through the years. Five highly respected community psychologists recount their personal histories telling how they went from academia to careers disseminating principles of community psychology. Newer members to the field of psychology can trace how these leaders came to pursue careers in community psychology. As these respected experts tell their own stories in accessible narrative form, the reader gains a clear understanding of how applied community psychology intertwines with history, context, social movements, and individual personalities is revealed.
Each career story in Community Psychology in Practice: An Oral History Through the Stories of Five Community Psychologists illustrates how societal events such as wars, economic depressions, the civil rights movement, and discrimination shaped personal philosophies and ultimately lead to their decision to become applied community psychologists and practitioners. Each contributor was asked to discuss their stories from four experiential dimensions: personal, contextual, intellectual, and ideological. The various viewpoints reveal how each one's ethnicity, gender, sexual orientation, and academic background affected how they experienced the history of community psychology. Three eminent scholars from the fields of community psychology, history, and business psychology discuss the narratives to provide further insight.
The narrative studies in Community Psychology in Practice: An Oral History Through the Stories of Five Community Psychologists include:
Anne Mulvey
John Morgan
Irma Serrano-Garcia
Tom Wolff
Carolyn Swift.
Community Psychology in Practice: An Oral History Through the Stories of Five Community Psychologists is an encouraging, stimulating look at community psychology that is valuable to community psychologists, historians of psychology, researchers, industrial organization (IO) psychologists, educators, and students.
Jian-Qiao Sun
Complex Systems: Fractionality, Time-delay and Synchronization
Springer
"Complex Systems: Fractionality, Time-delay and Synchronization" covers the most recent developments and advances in the theory and application of complex systems in these areas. Each chapter was written by scientists highly active in the field of complex systems. The book discusses a new treatise on fractional dynamics and control, as well as the new methods for differential delay systems and control. Lastly, a theoretical framework for the complexity and synchronization of complex system is presented.
The book is intended for researchers in the field of nonlinear dynamics in mathematics, physics and engineering. It can also serve as a reference book for graduate students in physics, applied mathematics and engineering.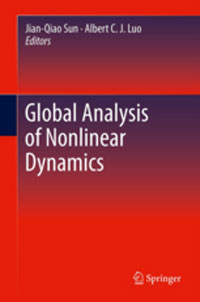 Global Analysis of Nonlinear Dynamics
Global Analysis of Nonlinear Dynamics collects chapters on recent developments in global analysis of non-linear dynamical systems with a particular emphasis on cell mapping methods developed by Professor C.S. Hsu of the University of California, Berkeley. This collection of contributions prepared by a diverse group of internationally recognized researchers is intended to stimulate interests in global analysis of complex and high-dimensional nonlinear dynamical systems, whose global properties are largely unexplored at this time.
This book also:
Presents recent developments in global analysis of non-linear dynamical systems
Provides in-depth considerations and extensions of cell mapping methods
Adopts an inclusive style accessible to non-specialists and graduate students
Global Analysis of Nonlinear Dynamics is an ideal reference for the community of nonlinear dynamics in different disciplines including engineering, applied mathematics, meteorology, life science, computational science, and medicine.
Jan Wallander
Handbook of Clinical Health Psychology
American Psychological Association
The third and final volume in this series highlights the development of psychology as a health science. A diverse group of leading researchers and clinicians detail the philosophical underpinnings on which the field is based identifying psychology's contribution to healthcare and public health. This volume highlights the development of psychology as a health science, identifies psychology's contribution to public health, and successfully integrates psychological theory to better understand the interface of health, psychology, disease, and behavior. Chapters encompass research perspectives, clinical issues, and public health and policy topics.
This practical sourcebook will be an invaluable reference for health psychologists and medical professionals. The three volumes are both comprehensive and specific as they relate to the entire field of health psychology. Topics in Volume 1 explore the role of behavior and psychology in a wide range of medical disorders, and use the ICD-9 diagnostic classification as a basis. Volume 2 examines how behavior affects the development, progression, and treatment of specific medical disorders. This set could be used as an encyclopedia, a manual, or a comprehensive text. It is meant to encompass a newly developing, rapidly expanding, scientifically validating, and clinically recognized area concerned with human health and health care delivery.