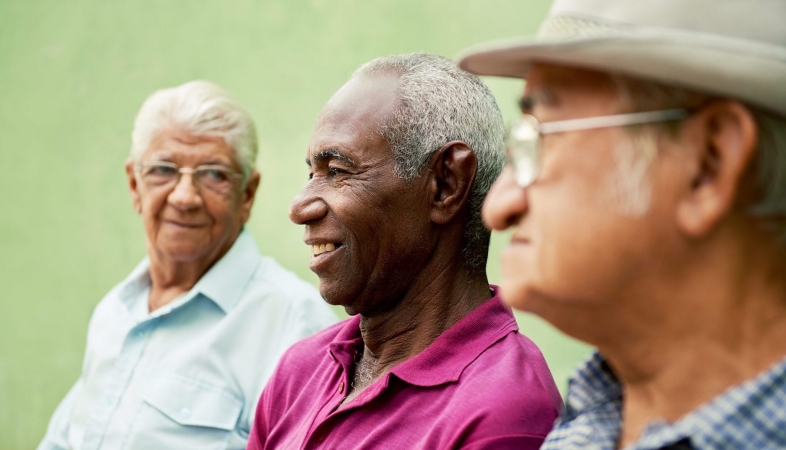 Legacy Health Endowment (LHE), who has in the past worked with Dr. Paul Brown (HSRI Director) on understanding Valley Fever, is now looking to help local senior citizens.
LHE has teamed up with Covenant Care at Home (CCH), a nonprofit healthcare provider, to fund a critical new program to help senior citizens avoid premature placement or re-entry into hospitals, nursing homes, and other facilities.
With a $110,000 grant from LHE, CCH is a launching a transitional care program to identify and assist Medicare-eligible seniors who are at risk of re-hospitalization. The goal is to support seniors at a time of fragile health and to prevent re-hospitalization, keeping seniors safe and comfortable in their home environment.
"No senior (or their family) should ever fear unnecessary re-entry into a hospital or other facility. When communities implement Transitional Care programs, the value proposition far exceeds the costs of having a Medicare patient re-enter the hospital.
 America is long overdue in helping seniors avoid the fear of re-entering a hospital because other services were not available. Today, we put a stake in the ground and say no more! If Congress won't, we will create the solution right here - real solutions to change people's lives in Stanislaus and Merced Counties. The need is great, the time for action is now."
The new transitional care program was specifically created to help Medicare-eligible adults who are at high risk for re-hospitalization who may experience one or more of the following:
Diagnosis of Heart Failure
Multiple hospital admissions
Multiple falls in the home or a fall with injury
Lack of a primary care physician
Once patients have exhausted their Medicare Home Health benefit, the transitional care program will fill the gap. Eligible participants will have access to up to 10 hours of private duty nursing, access to personal care aides to assist them with activities of daily living, help filling their medications, and access to a primary care doctor if they do not have one.
"We are proud to work with LHE to bring this solution to our community.  No family should ever worry that care is not available or affordable. The LHE grant allows us to immediately address those fears.  We have worked with LHE over the past 12 months in developing this solution, and are grateful for the organization's funding and support."
"We are partnering with Covenant Care at Home because they redefine value," said Jeffrey Lewis, President, and CEO of LHE. "Their team of providers takes caring to a new level. It is more than a commitment to excellence. It is a contract with each transitional care patient for quality services, patient, and caring providers, and helping the Medicare recipient and their family know and understand help is just a phone call away. Every day we wait for solutions, lives are lost, costs skyrocket, and people in need sit by a telephone. It is time we honor and respect older Americans. This is a valuable first step."
Legacy Health Endowment (LHE) provides funding to help develop and implement effective healthcare solutions for the benefit of residents of the Greater LHE Region. Founded in 2014, Turlock-based LHE was created as a result of the sale of Emanuel Medical Center, Inc. to Doctors Medical Center of Modesto, Inc. The Greater LHE Region covers 19 ZIP codes in Southern Stanislaus County and Merced County, including the communities of West Modesto, Ceres, Turlock, Newman, Patterson, Crows Landing, Hughson, Keyes, Gustine, Hilmar, Livingston, Stevinson, Atwater, Denair, Winton, Ballico, and Delhi. These areas suffer from an acute shortage of medical providers. LHE President & CEO, Jeffrey Lewis, can be reached atjeffrey@legacyhealthendowment.org
CovenantCare at Home (CCH) is a not-for-profit, Medicare-certified home health, hospice, and personal care health care provider. Based in Skokie, Ill., with locations in Turlock, Calif., Westminster, Colo., and St. Charles, Ill., CovenantCare is a ministry of the Evangelical Covenant Church and an affiliate of Covenant Retirement Communities (CRC), one of the nation's largest not-for-profit senior services providers with 14 retirement communities located in 9 states. CovenantCare partners with hospitals, physicians, and residential care communities to provide Medicare-certified, skilled health care, personal care, and hospice services – with a focus on patient-centered care and teamwork among all medical providers. For more information on CovenantCare at Home, call Ronda Malmberg, 209.250.5200, or visit www.CovenantCareatHome.org.