April 11, 2014 -

8:00pm

to

10:00pm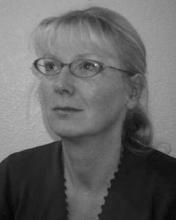 Valley Fever Seminar Series presents:
Antje Lauer, Ph.D.
Assistant Professor of Microbiology, CSU Bakersfield
"Ecology of Coccidioides immitis - Challenges to detect this Fungal Pathogen in its Natural Habitat"
Incidence of coccidioidomycosis, also known as valley fever in California, has increased significantly since the late 1990's. Efforts to isolate the pathogen from the soil have been difficult in the past and remain a challenge. The distribution of C. immitis in California seems 'spotty', and its occurrence could not be linked clearly to certain chemical or physical parameters, which results in difficulties to predict potential growth sites of the pathogen. Culture independent Polymerase Chain Reaction (PCR) based methods have been developed in the last decade to detect Coccidioides spp. in patient samples, and some of these methods have been applied to detect the pathogen in the soil. However, these methods vary in sensitivity and specificity, and data has to be evaluated carefully for false positive or false negative results. The most sensitive method that was successfully used in Dr. Lauer's laboratory to detect C. immitis in soil samples was based on a nested PCR approach. With this method, followed by sequencing of the obtained PCR products, 6% of 150 soil samples collected from the Antelope Valley Area (Edwards Airforce Base, Rosamond, Lancaster and Palmdale) indicated the presence of the pathogen.
Dr. Lauer is a microbial ecologist interested in interactions between microbes and symbioses between microorganisms, invertebrates and vertebrates. Dr. Lauer received her Ph.D. in Microbial Ecology from the Institute for Marine Sciences in Kiel, Germany. She conducted postdoctoral research at the Institute for Chemistry and Biology of the Marine Environment (ICBM), Wilhelmshaven, Germany; University of North Carolina (UNC) Chapel Hill, and James Madison University. She has published extensively on methods for detecting pathogens in the soil including C. immitis and made regular contributions to meetings of the coccidioidomycosis study group. Dr. Lauer is currently Assistant Professor of Microbiology at California State University, Bakersfield.
Location
SSM 317 (Half Dome Conference Room)