May 1, 2014 -

8:00pm

to

10:00pm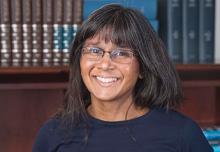 Valley Fever Seminar Series presents:
Anita Sil, MD PhD
Associate Professor, Department of Microbiology & Immunology, UCSF
"Regulation of Cell Shape and Virulence in Thermally Dimorphic Fungi"
Thermally dimorphic fungi that are endemic in the U.S. include Coccidioides, Blastomyces, and Histoplasma species. Dr. Sil's lab studies the basic biology and virulence of the thermally dimorphic fungus Histoplasma capsulatum and intends to extend genetic and genomic analyses to Coccidioides. Dr. Sil will present work on environmental signals and fungal genes that promote the transition between the soil and host forms of Histoplasma.
Anita Sil is an Associate Professor at the University of California, San Francisco and an Early Career Scientist of the Howard Hughes Medical Institute. She has been studying thermally dimorphic fungi for 15 years. Dr.Sil's efforts in genomics and molecular genetic analysis have been internationally recognized, resulting in her role as co-chair or chair of six international conferences on fungal pathogenesis. She continues to study the unique biology of thermally dimorphic fungi in an effort to challenge existing paradigms and shed light on how a eukaryotic intracellular pathogen has evolved to sense temperature and cause disease in healthy individuals.
Location
SSM 317 (Half Dome Conference Room)