HSRI is lead by a talented and experienced team with a long history of inter- and multidisciplinary collaborative research in the health sciences.
Deborah Wiebe – Director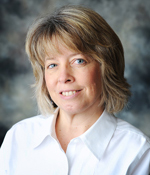 Deborah (Deb) Wiebe joined UC Merced as professor of psychological sciences in 2013, and became the director of HSRI in January 2019. Previously, she served as director of research and professor of psychology at University of Texas Southwestern Medical Center.
Wiebe's research focuses on the roles of self-regulation and social relationships (e.g., family, peers, health care providers) in preventing and managing chronic diseases, and how these processes change across developmental transitions and sociocultural contexts. Her current work examines families managing type 1 diabetes during adolescence, but the concepts are general and she has studied other health and developmental contexts (e.g., older couples coping with prostate cancer; parental decisions regarding HPV vaccine in a safety-net health care setting).
Wiebe received a bachelor's degree in psychology from Bethel College, an MPH in epidemiology from University of Alabama at Birmingham, and a PhD in medical psychology from University of Alabama at Birmingham.
Trevor Hirst – Executive Director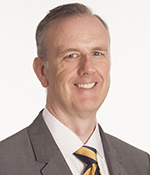 Trevor Hirst read law at the Victoria University of Manchester, went on to train as a solicitor (attorney), and was admitted to the Roll of Solicitors in 1999, practicing civil litigation in Altrincham, Cheshire in the United Kingdom.
He changed his focus from litigation to education upon moving to California in 2002, working at the University of California in Santa Barbara as a program manager at the university's California NanoSystems Institute.
Trevor joined the staff at UC Merced in November 2009 as Program Manager for the Center of Excellence on Health Disparities before joining HSRI in July 2012.
As HSRI's founding Executive Director, Trevor is responsible for the operations of the institute, including staffing, strategic planning, budget, communications and development, and is the primary point of contact for researchers as they draft and submit proposals to federal and other research funding agencies.