Environment & Health at UC Merced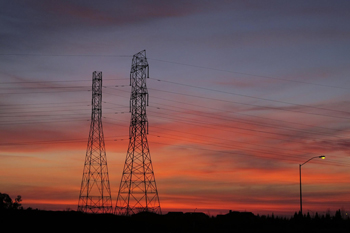 Human health is indelibly tied to our environments. Human societies are changing the chemistry of our atmosphere and ocean, altering climate from local to global scales, causing extinction and redistributing species, and changing our own habitable environments with possibly cascading effects. These environmental changes have human consequences.  The majority of cancers are caused by natural or anthropogenic chemicals in the environment. 
Acute threats to human health include emerging infectious diseases of animal origin that may be transmitted to humans (zoonoses). Climate change affects zoonoses through increased range or abundance of animal reservoirs or insect vectors, and prolonged transmission cycles, resulting in increased incidence of diseases such as hantavirus, Lyme disease and West Nile virus.
Land-use practices may influence soil and air quality, linking with emerging issues such as valley fever. Food security may be expected to change due to climate effects on agriculture. Water resources may change as well, due to climate effects on precipitation and snowpack. All of these are issues of global importance and also of immediate relevance in the Central Valley and surrounding areas of California.
The goal of the Environmental Health cluster is to build on UC Merced's established foundations in natural sciences, engineering, social sciences, humanities and arts to target these major issues of our time and find and communicate solutions for the coming decades and centuries.
Related content elsewhere on the web: