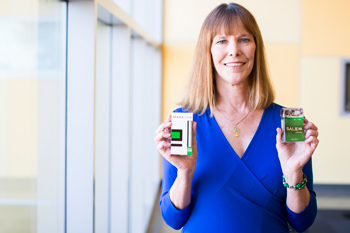 The Cancer Research cluster is a part of the Health Sciences Research Institute at UC Merced. Using a multi-disciplinary approach the goal is to contribute to the treatment, control, and prevention of cancer.
Cancer Research at UC Merced ranges from biological research at the molecular and cellular level, to epidemiology, coping, decision-making and health care policy. This allows the opportunity to include work of researchers from the schools of Natural Sciences, Social Sciences and the Humanities and Arts.
The Cancer Research cluster provides opportunities and mentoring for researchers at all stages of their careers: undergraduate students gain world-class research experience in faculty labs as participants in REU programs; graduate students in various graduate programs across campus are engaged in research on all areas of the cancer problem; junior faculty members receive guidance and mentoring from senior faculty members.
Cancer Research cluster members have to date collaborated on a wide range of research projects, including proposals to the Tobacco-Related Disease Research Program; the University of California Cancer Research Coordinating Committee; the National Science Foundation and National Institutes of Health.
For further information please contact us.