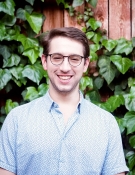 Research Interests:
My research interests are focused on conducting experimental research using methods developed in social psychology to understand how prejudice and discrimination creates disparities in health and well-being. Specifically, I am interested in how stigma influences medical decision making and self-regulation of
health behavior. I aim to advance our theoretical understanding of how people respond when they experience prejudice and discrimination, how the threat of stigma alters perception of the self in relation to a social milieu, and what conditions might inoculate an individual to the deleterious effects of prejudice.
Will earned a B.A. in Psychology from Reed College. At Reed he developed a research focus in Social Psychology
and conducted independent research on the effect of stereotype threat on college students with disabilities. Will worked as a research assistant studying mindfulness-based-relapse prevention at University of Virginia where
he worked on pilot studies evaluating the effectiveness of MBRP for people recovering from alcohol dependence. Will later worked at University of California, Los Angeles in the Semel Institute as a mental health practitioner. In this role, he provided care to people receiving treatment for anorexia nervosa.
Advisor:
Professor Jennifer Howell