B.A.: Cornell
MPH.: UC Berkeley
PhD: UC Berkeley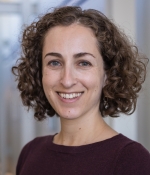 Research Interests:
Lifecourse determinants of internalizing disorder, suicidal behavior, effects of psychological disorder on physical health and economic outcomes, psychiatric epidemiology, biological embedding of social adversity
School:
School of Social Sciences, Humanities & Arts
Recent Success:
Awarded $750,000 NIH grant in 2017 to evaluate health outcomes of suicidal behavior in CA
Community Affiliations:
Involved in Fresno County Suicide Prevention Collaborative.
Serves as Director of HSRI Biostatistics & Data Support Core.
Memeber of HSRI Executive Committee
Graduate Courses:
Epidemiology; Research Methods
Undergraduate Courses:
Intro to Epidemiology; Research Seminar: Analysis of Epidemiologic Data.
Graduate Student Research:
Access to and quality of behavioral health care in rural California.
Use of technological innovations in improving elders' health and quality of life.
Current Graduate Students:
Past Research Topics:
Social factors as causes of psychological disorder
Effects of psychological disorder on physical health and economic outcomes
Area Of Expertise:
Suicide epidemiology
Depression & anxiety
Links between mental and physical health problems, including violence
Economy & mental health
Field of Study:
Mental Health / Epidemiology
Current Funding Needs:
Research funding for graduate students
Staff funding for HSRI Biostatistics & Data Support Core to better support medical research being conducted by healthcare providers within the San Joaquin Valley
Current Research Focus:
The majority of work focuses on understanding how the social environment can affect risk for psychological problems like depression, anxiety, and suicidal behavior – and, in turn, how those psychological problems affect our risk for other kinds of poor health outcomes. Current research examines the causes and long-term health consequences of suicidal behavior.