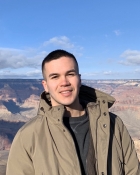 My research focus is currently centered on biological control applications for vectored-diseases.
Many of the mosquito-borne diseases are without vaccines or effective treatment options post-infection. Instead, vector control acts as the primary
mode of prevention. Currently, my research examines Wolbachia-infection within mosquito species local to Merced County, California. Wolbachia are a
group of intracellular bacteria that are capable of modifying host reproduction to favor their own proliferation. Through their cost ofinfection and host manipulation capabilities, Wolbachia have shown to be a potential tool for vector control. Through my current and future research, I hope to contribute to alternative methods for mosquito control, and to reduce transmission of Public Health relevant vectored-diseases.