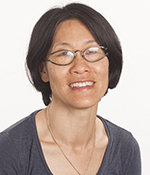 Primary Research Interest:
General Behavioral Sciences
School:
School of Social Sciences, Humanities & Arts
Research Summary:
Dr. Yen's research focuses on the social determinants of health, with emphasis on how neighborhood environment influences health behaviors and health status. Dr. Yen has experience in both quantitative and qualitative research methods including survey research, item development, intensive interview, and focus groups. She has recently completed projects studying how city planning policies and neighborhood environmental characteristics influence the diet and physical activity behaviors of girls. While at UCSF she was crucial in developing two courses for a disparities research track within the UCSF Training in Clinic Research program. Professor Yen is a Robert Wood Johnson Foundation Interdisciplinary Research Leadership fellow and Principal Investigator of a newly awarded NIH R01, "Educational trajectories & health: when people finish school and how it matters."
Secondary Research Discipline: