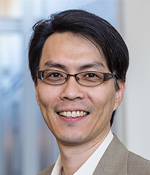 Research Interests:
Angiogenesis
Mechanobiology
Vascular biology
Primary Research Interest:
General Biomedical Sciences
Research Summary:
Dr. Ni's research field is vascular biology. Specifically, he is interested in the regulation of gene expression and function in response to mechanical force. He utilized a variety of approaches in his research from mammalian cell culture to animal models including mouse and zebrafish.