B.S.: Universidad Tecnologica Nacional. FRBA. Buenos Aires
PhD.: Universidad de la Republica. Uruguay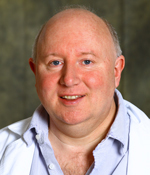 Recent Success:
Editorial Board for Physical Biology
Graduate Courses:
Molecular and Cellular cardiology
Graduate Student Research:
Role of Calsequestrin in the development of catecholaminergic polymorphic ventricular tachycardia.
Current Graduate Students:
Area Of Expertise:
Cardivascular Physiology
New Microscopies
Cellular Biophysics
Field of Study:
Cardiovascular Physiology
Current Funding Needs:
Funding for research support graduates students and postdoctoral fellows.
Current Research Focus:
Cardiovascular diseases are the leading cause of human death all over the world. My laboratory have been focused in understanding molecular and cellular mechanisms involved in the development of cardiac arrhythmias during an increase in the heart rate (tachycardia) and after a cardiac infarction (ischemia).
Controlling the development of this cardiac arrhythmias will dramatically improve the rate of survival after a cardiac episode.
Bioelectricity
Physiological engineering
Molecular and cellular cardiology