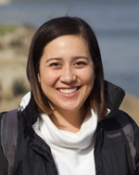 Primary Research Interest:
Andrea Lopez is a doctoral student in Public Health. Prior to joining UC Merced, she worked as a Project Manager at the RAND Corporation and at the
University of California, San Francisco. She holds a MPH from UCLA and a BS in Human Biology from Brown University.