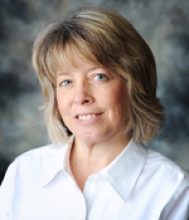 I am honored, humbled, and excited to work with all of you as we propel HSRI into its next phase of development. In its short history, HSRI has established itself as a hub of interdisciplinary research and training in human health sciences at UC Merced, targeting complex health problems facing communities locally in the San Joaquin Valley, as well as nationally and globally. Our one-stop grant support services and the development of core resources (e.g., Biostatistics and Data Support Center; Translational Research Center) have been highly valued by our members, and the activities supported by HSRI have rapidly expanded. For example, the annual indirect costs that HSRI-managed grants have brought to UC Merced increased dramatically in the past three years, from approximately $575,000 (AY2014-15) to $1,000,000 (AY2017-18), and our success in securing funding to establish the Nicotine and Cannabis Policy Center foreshadows what can achieved through multidisciplinary collaborations among our members. 
 
With this strong foundation, HSRI is at a turning point in its development. Over the next several months, I will be consulting widely with you - our members and various stakeholders - to develop a strategic plan that will enable HSRI to capitalize on the expanding and diversifying academic environment at UC Merced. HSRI has been successful at cultivating interdisciplinary collaborations by targeting health problems that can be approached from multidisciplinary angles (e.g., Valley fever; nicotine and cannabis policy), and identifying emerging collaborative interests (e.g., the HHS cluster theme on inflammation-related diseases). We plan to expand on these successes by rolling out several pilot initiatives beginning AY2019-20 to:
Foster vibrant collaborations to address pressing health problems
Increase the number and diversity of grant submissions (e.g., maintaining strong support for investigator-initiated grants, while moving toward center and program grants)
Increase the success of our grant applications (e.g., developing pre-submission review opportunities)
 
I welcome your input on how we can make HSRI work for you! Email me at dwiebe@ucmerced.edu or stop by for a chat. I'd love to hear from you.