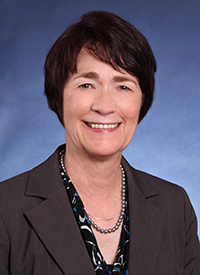 One of the HSRI's primary goals is to foster important, cutting-edge research that examines an array of complex human health issues. It has been well-documented that residents who live in rural communities suffer from debilitating chronic illnesses at disproportionately higher rates. Through its research, the HSRI aims to seek and promote a better understanding of the causes, prevention and treatment of human diseases such as diabetes, metabolic ailments, and asthma and reduce health disparities experienced by residents of these underserved communities.
HSRI brings together skilled faculty who possess expertise in a wide range of health-related fields including: bioengineering, chronic and infectious disease, psychology, stem cell biology, multicultural health and cognitive science and prevention.
The institute's development will be integral as we build and strengthen health sciences and medical education programs offered at UC Merced, which will train future generations of health professionals and researchers.
The institute's key leadership is diligently working with existing community groups and coalitions to develop collaborations that address the health needs of people throughout the region. The advances made by HSRI researchers will undoubtedly have far-reaching applications that will benefit the region, the nation and the world.
I encourage you to explore the information and resources assembled on this website. You will see that HSRI is another example of UC Merced's mission to promote and support transformative research, education and service to immensely improve the health and lives of people throughout our communities.
Sincerely,
Dorothy Leland
Chancellor for UC Merced